Written by Hunter
Sunday, 28 December 2008 15:49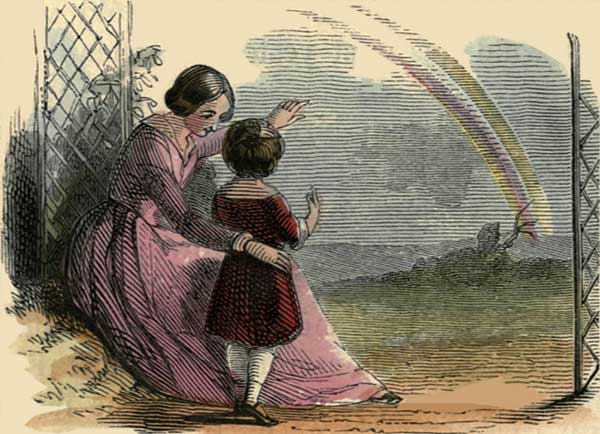 APRIL.
Now the birds sing, and the trees are in blossom, and flowers are coming out, and butterflies, and the sun shines. Now it rains. It rains and the sun shines. There is a rainbow. Oh, what fine colours! Pretty bright rainbow! No, you cannot catch it; it is in the sky. It is going away. It fades. It is quite gone. I hear the cuckoo. He says, Cuckoo! cuckoo! He is come to tell us it is spring. Do you know the nursery rhyme about the cuckoo?
The cuckoo's a bonny bird,
He sings as he flies;
He brings us good tidings,
And tells us no lies.
He sucks little birds' eggs
To make his voice clear,
And always sings "Cuckoo"
When spring-time is near.